Jayn we fa de launch of Gullah/Geechee Nation Appreciation Week 2021 pun historic St. Helena Island fa Gullah/Geechee Famlee Day!
About this event: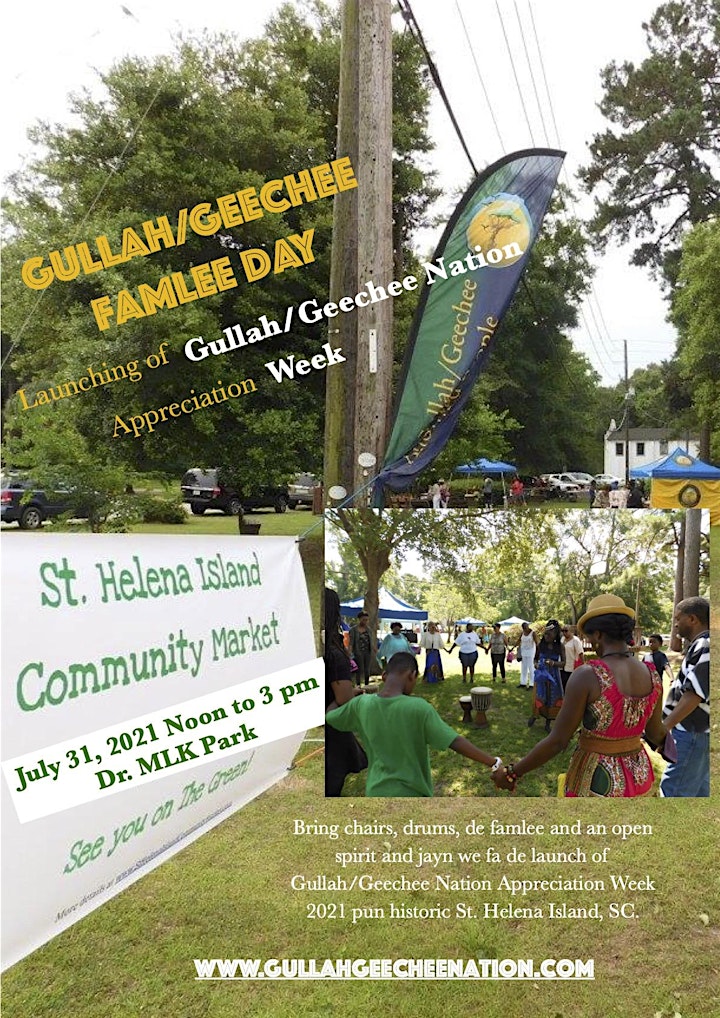 The sponsors and hosts will not be liable for any illnesses, losses, injuries or deaths. All attendees will be responsible for their own liability insurance and personal health and safety.
This event will be outdoors and social distancing will be required. Masks may be required at vendor booths and tents. There is a possibility of exposure to COVID or other pandemics. Therefore, sponsors and hosts will not be responsible and will not assume any liability if you contract COVID or any other virus. You must practice personal safety at all times.